Implementing Restorative Practices in Schools Workshops –
NEW
The Power of Affective Statements 
introduces the most informal restorative response and the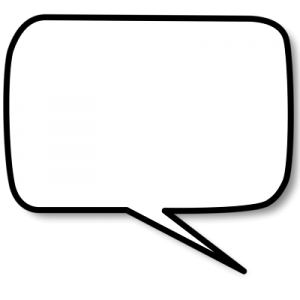 easiest tool to building restorative relationships. Participants learn the purposes of affective statements; ten characteristics of high quality affective statements; and three steps to construct an affective statement. Practice using the statements in various situations gives participants a jump start on how to use the statements. Discussion questions allow reflection on multiple aspects of using of affective statements. Participants are challenged to use this newly learned skill to develop the emotional literacy of students and improve school culture. Workshop Length: 90 minutes or two, 45 minute sessions.
Introduction to Restorative Questions
is the core foundation skill for anyone who works at schools implementing restorative practices. A partner share activity introduces participants to daily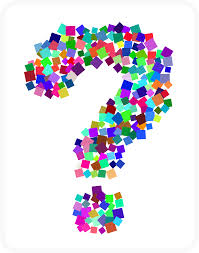 discipline situations where they can use restorative questions. A role play demonstration depicts how the questions are asked first with the offender, followed by questions for the victim. Important tips are included about resolving the conflict as well as why we don't ask students, "Why did you do that?"
Participants will experience the roles of the school employee, victim, and offender as they role play in triads. Alternative questions are featured for special education students, primary grades, upper elementary and secondary students. Participants reflect on their role play experiences and leave equipped to use their newly acquired skill. Workshop Length: 1 hour
Restorative Apologies
Do you know that insincere apologies can cause more harm than help?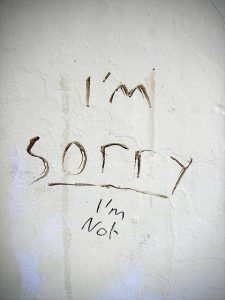 They are also ineffective in many situations. In this workshop, Restorative Apologies connects restorative questions with potential apologies. Rather than just saying, "I'm sorry," which is often not genuine, participants learn how to help others make a full apology. Full apologies usually have three parts corresponding to verb tenses: past, present, and future. The 3-part model is easy to learn and implement. Tips on responding to repetitive apologies with no change in behavior and a computer program students can use to write apology letters are included. Workshop Length: 1 hour
7 Effective Guidance Techniques for Yard Duty and Campus Supervisors
engages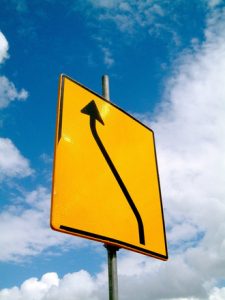 participants in simple yet powerful strategies to guide students' behavior. Guides include: using voice as a teaching tool; redirection; positive language; avoiding methods that lead to loss of respect; defining limits and maintaining consistency; reinforcing directions; and be alert to total situation. After each guide is presented, participants "practice" what they learned. This workshop offers basic groundwork for those newer to this role and practicing skills for those with more experience. Workshop Length: 1 Hour
Image Sources: Cartoon Speech Bubble Clip Art [ux.stockexchange.com]; Question mark 1.svg [commons.wikimedia.org]; Sorry 235731069_efb6bf1f97_z [flickr.com]; that-way-1496856 [freeimages.com]
Comprehensive Training
Year 1: The Foundation of Restorative Practices in Schools
Brochure Restorative Practices in Schools Year 1 Rev. 2016
Year 2: Leading Change with Confidence
Year 3: Collaboration, Continuity, and Community
 Brochure Restorative Practices 4 Year Training Overview Rev. 2016
Participant Materials
If you are enrolled in Dr. Marian's Restorative Practices course, click here to access the participant materials. Note that this page is password-protected.
Quotes & Videos
"Releasing teachers from their classrooms for professional development can be delicate. If they are going to spend the time, they want it to be relevant, engaging, delivered by competent trainers, and include some practical take-aways they can apply in their classrooms the next day. All of these were true of the Restorative Practices training provided to MCS by Youth For Christ. It has been a valuable experience that I would not hesitate to repeat. Positive approaches to student discipline are critical pieces in changing schools and communities. I can think of few training topics that hit so close to the core of having the potential to change the educational trajectory of our youth."

— Mike Henderson, Senior Director Human Resources, Modesto City Schools
Restorative Practices Seminar, Day 1: Introduction, Dr. Marian Fritzemeier, Ed.D.
"When the District decided to begin training our sites on Restorative Practices, it was important we found a contractor who was knowledgeable, engaging, and able to persuade our staff to see the importance of using an alternative approach to school discipline. Youth for Christ exceeded our expectations in all of these areas. Their trainings were of top quality, activity-oriented, and they used a collaborative coaching model to assist our sites in moving forward. I would highly recommend contracting with Youth for Christ to any District interested in implementing Restorative Practice."

— Mark Herbst, Senior Director, Educational Services, K-6th, Modesto City Schools
Restorative Practices: Innovators for Change, Dr. Marian Fritzemeier, Ed.D.
Restorative Justice and Cheating College Students, Dr. Marian Fritzemeier, Ed.D.