Do your students struggle with turning in their homework?
Could your students use some strategies to help get their homework competed on time?
What are students learning from their homework?
Frederick Community College in Maryland features 16 faculty instruction guides on a variety of topics. The one that caught my eye is, "Restorative Circles." I know that higher education is using circles, but this is the first time I've seen a faculty guide on the topic. Here's the list of types of issues addressed in circles.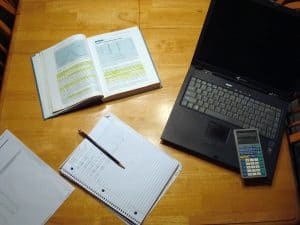 Using Circles to…1
break the ice
create ground rules
check the class climate
make students aware of potentially offensive language
address hot buttons
gauge students' understanding
end class on a positive note
encourage questions and mistakes
for peer review
Do any of these sound-like topics that are relevant and applicable to the students you work with? Recently I posted a new blog, Using Academic Secondary Concentric Circles for Test Reviews, hoping to encourage secondary educators to try restorative circles. I hear that some schools are discontinuing homework, but if you still assign homework this blog post is for you. Using Circles to Review Homework Assignments can be used with all grade levels, but it is another simple circle option secondary teachers may want to consider.
Challenges with Homework
Even though this is a community college, their students struggle with completing their assignments on time, as did many of my students at the high school and college levels. Numerous students face life management challenges that prevent them from submitting assignments on time and are in need of strategies to meet those challenges head on. I'm featuring three different circles one can consider using on the homework topic. The first one is in this blog post. The other two options will be in the next blog post. Choose one or use them all! First is Frederick Community College's circle approach.
Using Circles to Complete Homework Assignments2
Ask your students to list three things that they find get in their way of completing homework or assignments on time.
Next, ask the students to write down three strategies that can help them complete their homework/assignments on time.
Then ask the students to find a partner to share their responses with. Instruct them to choose their top distraction and their top strategy for completing assignments that they will share in the large group circle.
Finally, direct students to create a large standing circle, usually around the perimeter of desks or tables. Go around the circle and have each person share their response to their top distraction and their top solution for overcoming the distraction.
Don't miss part 2 of this blog post!
Sources:
Restorative Circles. https://guides.frederick.edu/restorative
Image source: Homework math [Flickr.com]