By Dr. Marian Fritzemeier, Ed.D. ©2016
Most everyone gets nervous when they start something new. This is often true for children returning to school. One way parents can be proactive is reading stories about going back to school. This feels safer for children because someone else is facing challenges. Here are some books you may enjoy reading to your child.
Two new books for 2016 look good. For children entering kindergarten, check out On the First Day of Kindergarten by Tish Rave. Another new fun story is A Tiger Tail: (Or What Happened to Anya on Her First Day of School) by Mike Boldt.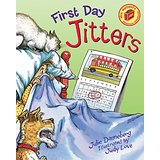 One of my favorite stories is First Day Jitters by Julie Dannenburg & Judy Love (2000). The character has endless excuses why she can't go to school. The end has a fun twist. The character is the teacher, not the child. Great story for new teachers too.
If you haven't read The Kissing Hand by Audrey Penn (1993) you're missing a great story. Mrs. Racoon shares a family secret that helps raccoon Chester adjust to being away from Mom.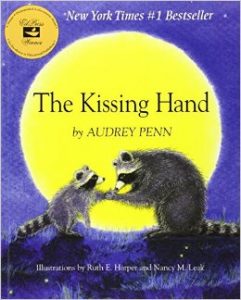 This School Year Will Be the BEST! by Kay Winters (2013) puts a positive spin on the school year. I like the upbeat ideas and positive outlook on school. Another book with a positive slant is Kindergarten Rocks by Katie Davis (2008).
Many familiar characters are featured in back-to-school books. Stories with familiar characters include:
Clifford Goes to Kindergarten by Norman Bridwell (2015);
Splat the Cat: Back to School, Splat! by Rob Scotten (2011);
The Berenstain Bears Go to School by Stan Berenstain and Jan Berenstain (Deluxe edition, 2016);
Curious George's First Day of School by H. A. Rey (2005); and
Curious George Goes to School by H. A. Rey and Margret Rey (1989).
What are your favorite back-to-schools books? How do they help your children adjust to this fall event?