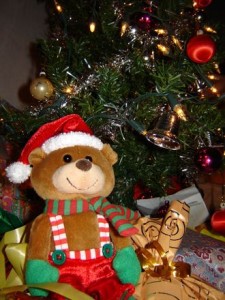 Are you still shopping for Christmas toys? Are you overwhelmed with so many toys to choose from? Do you want something kids won't toss aside after a few weeks? Here are some tips on buying toys for endless fun.
There are many factors to consider when choosing a toy, such as safety, the child's interests, durability, and your budget. Because toys are already subject to safety tests, my best advice is to purchase developmentally age-appropriate, open-ended toys. What do all these words mean?
Developmentally Appropriate
Age-appropriate means the toy matches the child's developmental level. Children generally develop within a predictable sequence, but some develop earlier while others develop later. For example, some children walk before one year while others walk after one year.
Age Suggestions & Safety
All toy manufacturers must indicate age suggestions on the packaging, such as six to twelve months, three to five-years, etc. Parents and grandparents are often tempted to purchase toys that are intended for older children because the child is "so smart." The child may be bright, but the manufacturer suggestions provide the best safety for children. For example, preschool toys may have smaller pieces that would be unsafe for toddlers.
Variety, Creativity & Budget-friendly
Alongside choosing age-appropriate toys, choose toys that are open-ended. This means toys that provide different ways children can play with them. A jack-in-the-box is a closed-ended toy. There is only one way to play with a jack-in-the-box, over, and over, and over again. Open-ended toys offer more variety and creativity. A jack-in-the-box will be interesting for awhile, but open-ended toys can provide fun for several years. This makes open-ended toys more cost effective and budget friendly.
Endless Possibilities
Open-ended toys offer children endless play possibilities. Items children can build with or create anything they want are ideal for their imaginations. Possibilities include dress-up clothes, wooden blocks, Duplos, Legos, Lincoln Logs, Mega blocks, and magnetic blocks. One day children create a zoo and dress up as a zoo keeper while another time they construct a ferry. Open-ended toys facilitate endless possibilities for fun.
Image: ted-the-bear-3-1367103 [freeimages.com]