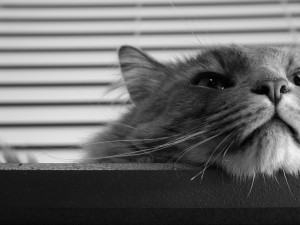 Closely related to the parenting tip to help reduce negative peer pressure for school age children to suspend judgment, is to ignore shock value statements.
Ignore Shock Value Statements
Sometimes it feels like kids just want to push your buttons, but what they're actually doing is figuring out what they believe. For example, a child who is raised in a church might say, "I don't want to go to church anymore. I don't think there's really a God." Your child is looking for your response. You are ignoring the shock value.
Overreacting?
Most parents tend to over react to shock value statements. "How can you say that after all we've taught you?" Instead, ask a question. Get their response, don't give yours. A better response is, "Tell me what you're thinking about." Help the child reach his or her own conclusions. Eventually, children need to take on their own personal beliefs and values. Over reacting will only push them away.
Image Source: Ignore Me 4791133 [StockPholio.com]