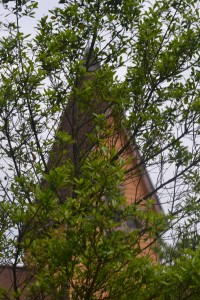 Some of you are actual list makers while others of you make mental lists. Every night I write a to-do list. The typical mundane things that must be done, like doctor's appointments, pick up library books, or shop for groceries. What's on your daily to-do list?
But this isn't my only list. I have a special list for my hopes, dreams, and heart's desires. This treasured list features ideas, like writing projects, speaking on cruises, and securing book contracts. Do you have such a list?
If you had a list for your heart's desires, what would be on it? Maybe you want to return to school and finish a degree that was interrupted by motherhood. Perhaps you imagine a weekend away with your spouse, walking hand-in-hand along the beach. Possibly you need peace about disjointed family relationships. I don't know what would be on your list but you do. And so does God.
Every night I'm hopeful tomorrow will be a good day. I'm hopeful that my brain will be alert. I'm hopeful that I can accomplish my to-do list. But mostly I'm hopeful for progress on my dream list.
There's just one problem. Life keeps getting in my way. Sometimes I refer to my lists but nothing gets done. Other days I don't even remember to look at the list. Some days I can't even find my list. My life reminds me of this photo I took this week in North Carolina. I can see what's right in front of me, but I'm convinced there's something better beyond. I feel disappointed . . . again.
Maybe life keeps getting in your way too. You anticipate the school carnival but one of the kids gets sick. You plan to attend MOPS today, but you run out of diapers. When you stop for diapers you realize you've lost your ATM card. After dealing with the bank, you miss MOPS. You plan to take prom photos of your daughter and friends but you get called into work. You feel disappointed .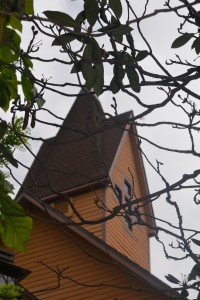 . . again.
Lately I've been plagued with disappointment. Some days I'm frustrated by 8:30. Mind you, this is 8:30 AM not PM. Other days go pretty well for awhile; some days go fine. But some days my life feels like tangled branches. I'm confused and going in multiple directions.
I question my abilities. Will I ever get all the components done to apply to cruise lines? Two years and I'm still plodding along. I face computer challenges every day. Sometimes it's the computer, but typically it's the computer user. How can I use the computer daily and be so incompetent? Maybe you ask yourself such questions?
When I get discouraged, I'm tempted to have a pity party. But I quickly recall others who face dire circumstances, like the devastation in Nepal. Sometimes I whine and complain; sometimes I journal frantically about my frustrations. At times I change activities when I get frustrated. I try something else, until I get frustrated, and try something else. When I can't do anything, I pull weeds. Sometimes these strategies make it easier to move forward.
Recently God's been showing me that I'm trying to fix my disappointments. When I step away from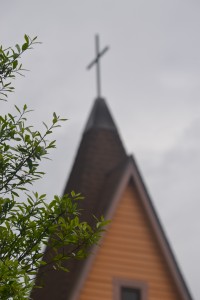 the bushes and tangled branches, I see a different perspective, a bigger picture.
God's already brought to life some of my dreams. My flexible schedule provides more time for: grandchildren, traveling, nature photography, biking, and kayaking. Most of all, time to write and speak.
When I step back and focus on God, I can truly be hopeful every day. How about you? Where do you find life gets in the way?