The 2011-2012 school year on medical leave passes by.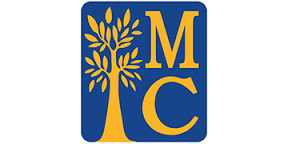 Despite extensive hospitalization and classes, I'm unable to return to my job as a college professor at Merced College. I'm now on permanent disability.
All my friends are returning to work in August, except me. I'm devastated. Sad. Angry. Depressed. Alone. And incompetent.
I spend most days roaming around the house aimlessly. I'm unable to function and complete daily living skills. I don't remember to look at a to-do list. I forget to eat. Just getting ready takes hours. I can't read a book because I lack comprehension skills. I still pull the weeds. One may think my lawn would be weed-free by now, but what I can do is slower than a snail's pace.
After six years of symptoms, Stanford Hospital finally diagnoses me in the fall of 2012. I begin a two-year weekly program to learn skills to manage my symptoms so they don't overtake my life. I do a little writing.
I attend a few Youth for Christ events. I spend time with my grandchildren, Parker & Khloe, who are now four and two. Plus, I'm blessed with my new four-month old granddaughter, Kylie Ann. But mostly I pull weeds. It requires little thought and gets me outside which I enjoy.
I run on empty, trying to focus. What I loved to do is gone. I reach out to God over and over, but He doesn't seem to answer. What do I do now?
Image source: Merced College [careers.insidehighered.com]