"Rick. Look over there," nodding towards the table. "There are three young adults coloring on the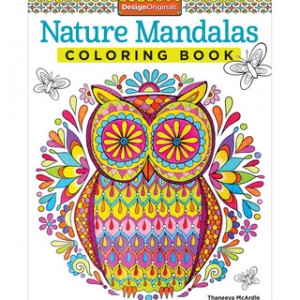 paper table cloth. They must be in their twenties."
My husband is used to my keen observation skills. But even as a child development professor, I thought this rather unusual behavior for adults at a restaurant. However, during our week in the Palm Desert area about three years ago, at most every restaurant we frequented we captured glimpses of adults, without children, coloring.
Browsing Book Store
I didn't think much about the young adults coloring until last week when I ventured into Barnes & Noble. I enjoy browsing the best sellers and imagine my book displayed there one day. Before I finally located the best sellers, I noticed a dozen different coloring books in the store's entry way. But these weren't coloring books for kids, but for adults.
Endless Topics
There were more coloring books near the check counters and another entire display featuring grown-up coloring books. I couldn't resist glancing through a few. I thought, this one is too detailed. This one is weird. I like the animals in this one. This one looks fun. I enjoy my nature art drawings and art journals. I have tons of colored pencils. I bet I'd find this relaxing.
My Choice
I browse through more coloring books. I discover coloring books on landscapes, butterflies, owls, gardens, cities, patterns, flowers, cats, forests, ocean animals, mandalas, and art nouveau. I chose my favorite, Nature Mandalas Coloring Book. 1 I selected this book for three reasons:
Three Reasons
1.) There are several introductory pages on patterning techniques, color theory, and coloring techniques & media I thought would be helpful;
2.) The pictures are cute and simple; and
3.) There's a quote on the left hand page for each coloring page.
Choose Materials
Traditional color crayons are used, but colored pencils, art markers and gel pens are poplar. Water-colored pencils are recommended because the colors blend easier. 2 Your page will look more like a painting when you finish.
Best Sellers Lists
When did this adult coloring book craze begin? Coloring books for adults have been around for decades. Laurence King, a British publishing house asked a Scottish artist to draw a children's coloring book. 3  She convinced the publisher to let her draw a  coloring book for adults. Secret Garden: An Inky Treasure Hunt and Coloring Book has sold about two million copies worldwide since 2013. France and the UK have had similar results. In July, 2015 four coloring books were among Amazon's bestsellers. 4
"The popularity of coloring books right now is part of that larger movement to break away from the hustle and bustle of life and sort of the internet you know this urge to constantly look at our phone or our computer or check our email," said Lisa Congdon. Lisa's the creator of three different coloring books with three more set for release in 2016. 5
Do you have your own coloring book? What prompted you to purchase it? How are you enjoying coloring? I'd love to hear your experiences.
FYI: For "Game of Thrones" fans, an official coloring book is being released this month. 6
Sources:
Thaneeya McArdle, New Design Originals Corporation, 2014.
Benefits of Coloring Books for Adults by Jayme Kinsey. http://www.thepencentral.com/view/articles/benefits-of-coloring-books-for-adults-500. Published approximately 2013.
Why Adults Are Buying Coloring Books (for Themselves) by Adrienne Raphel. www.newyorker.com/…/why-adults-are-buying-coloring. July 12, 2015.
Adult coloring books among Amazon's bestsellers. www.wgal.com/news/adult-coloring-books…bestsellers/34302796. July 22, 2015.
Thinking Outside of the Crayon Box, Adults Use Coloring Books as Stress-Reducer by NBC Nightly News. www.nbcnews.com/nightly-news/thinking–outside–crayon–box–adults. May 11, 2015.
qz.com/423469/attention-nerds-game-of-thrones-is-releasing-an-official-coloring-book/ by Adam Epstein. June 9, 2015. .
Image: Nature Mandalas Coloring Book: 30 Relaxing Art Activities with Butterflies, Flowers, Animals, and More, plus Tips from Thaneeya McArdle, 2014.