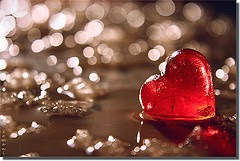 Perhaps you've grumbled about a co-worker, "She always has such a bad attitude. I can't stand being around her." Maybe you've been told, "You have a bad attitude," or said to your teen, "When you change your attitude, I'll talk to you."
Last week I spoke to a group of moms. One segment of the talk was checking our heart attitude. I adapted these questions from a book, Checklist for Life for Moms.1
Do you recognize that your attitudes can have far-reaching effects on your family?
Do you acknowledge that a negative attitude can easily develop into a critical way of life?
Do you accept that you can choose your attitude toward a particular person or situation?
Do you consider that your thoughts & attitudes should reflect those of Christ?
Do you trust God to show you the positive qualities in those who usually engender negative feelings?
Do you appreciate the common ground that can be found in negative or difficult family members?
So how do you check your own attitude? How is your attitude critical to your daily life?
Sources:
1. Checklist for Life for Moms, Thomas Nelson, 2005.
2. Image: [stockpholio.com] 5D-4266283238_3-Heart-seyed-mosafa-zamani.jpg