Meet the Trainers and Consultants
Dr. Marian Fritzemeier, Ed.D.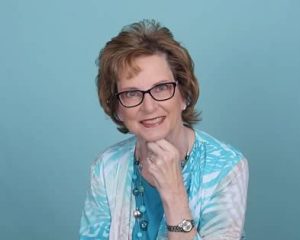 Marian is an author, speaker and educator. She's a former college child development professor and high school teacher. Marian has teaching experience with all ages preschool through adults and is passionate about training educators.
Ed.D. Educational Leadership and Organizational Studies
Emphasis in Adolescent Development, Juvenile Justice, and Public Policy
St. Mary's College of California, Moraga
Restorative Justice, Responsive Regulation and Complex Problems 4-Day Conference, The University of Vermont, Burlington, VT
Implementation Science for Teachers and Administrators: Effective Implementation and Evaluation 2-Day Advanced Training, Longmont, CO
International Institute of Restorative Practices (IIRP) 3-Day International Conference for 2 years, Bethlehem, PA.
Restorative Leadership Development: Authority with Grace, 2-Day Training, IIRP, Bethlehem, PA
Peer Mediation and Conflict Resolution, Fresno Pacific University
CISM Application with Children, 14 hours, Orlando, FL
Contact: drfritzemeier@gmail.com; Cell (209) 765-7016
Kourtney Kauffman, M.S., LMFT 
Kourtney is Managing Director of Family Concern Counseling. She counsels and mentors youth and is an experienced case worker with foster youth and families. Kourtney is a trained Girls Circle Facilitator and has a wide variety experiences leading circles. Kourtney currently facilitates three, two-hour Circles Trainings: Restorative Circles 101: Circles Basics; Restorative Circles 102: Intermediate Circles; and Restorative Circles 103: Content Circles.
Master of Arts: Psychology, emphasis in Counseling at
California State University, Stanislaus
Trained Girls Circle Facilitator
Implementing Restorative Practices in Schools; Effective Use of Restorative Circles; Facilitate Restorative Justice Conferences; and Family Engagement & Empowerment, 4-Day Training by International Institute of Restorative Practices (IIRP)
Contact: kkauffman@cvyouth.org
Work: (209) 522-9568, Ext. 122
Samantha Tallon, M.S., MFT Associate
Education:
Bachelor of Science – Human Services, University of Phoenix

Master of Science – Marriage, Family and Child Therapy, University of Phoenix
Background & Experience:
Associate Marriage and Family Therapist with Youth for Christ/Family Concern Counseling providing services for families, couples, adolescents, and adults
School-based clinician services at elementary and secondary sites in Stanislaus County
Volunteer and mentor for incarcerated adolescents through the Youth for Christ, Juvenile Justice Program
Implementing Restorative Practices in Schools; Effective Use of Restorative Circles; Facilitate Restorative Justice Conferences; and Family Engagement & Empowerment, 4-Day Training by International Institute of Restorative Practices (IIRP)
Peer Mediation and Conflict Resolution, Fresno Pacific University
Contact: stallon@cvyouth.org; Work: (209) 522-9568, ext. 128
Mrs. Christina Soto-Trindade, M.A., MFT Associate
Education
Bachelor of Science: Psychology, Southern New Hampshire University
Master of Science: Marriage, Family & Child Counseling, Touro University, Los Angeles
Background and Experience
Associate Marriage & Family Therapist with Youth for Christ, Family Concern Counseling, providing counseling for families, couples, adolescents, and adults
School-based clinician services at multiple Central Valley school sites
Implementing Restorative Practices in Schools; Effective Use of Restorative Circles; Facilitate Restorative Justice Conferences; and Family Engagement & Empowerment, 4-Day Training by International Institute of Restorative Practices (IIRP)
Peer Mediation and Conflict Resolution, Fresno Pacific University
Previous pre-school teacher and PE teacher for an elementary school site
Contact: ctrindade@cvyouth.org; Work: (209) 522-9568, ext. 118
For General Restorative Practices Information
RP@cvyouth.org