For four days, I had to cancel my restorative practices school site visits due to illness. Finally, I was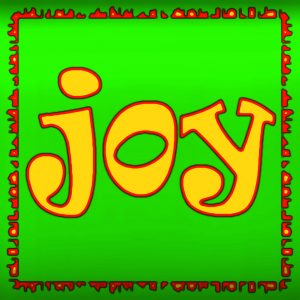 well enough to venture out one day last week.
As I approached the school, I realized that I was really excited about working with the new Intervention Center staff at the junior and senior highs. Tears brimmed my eyes.
The previous six weeks had been discouraging. A training day didn't go well. There was miscommunication about expectations. Too many participants crammed into a training room. A few PowerPoint slides weren't updated and caused some confusion. The afternoon sessions were split into two groups but the noise made it difficult to focus.
Some site team members barely participated. If I used proximity, they'd pretend they were doing something. They were so disruptive in the morning, I almost gave them the choice to participate or return to their campus. Looking back, I wish I had.
The challenges grew in my mind as I spent days at home not feeling well. Not having interactions with others further isolated me. I couldn't remember when I felt so dejected.
As the first tear dropped on my cheek, I remembered something. I'm not going to let circumstances steal my joy. "Lord, thank you for the opportunity to become a restorative practices trainer and consultant four years ago. You knew it would be a perfect fit for my skills and values."
I wiped several more tears from my face taking care not to smear my makeup. "Lord, thanks for using my education and experiences to work alongside K-12 educators." 
As I grabbed my briefcase-like black purse from behind my seat, my excitement increased. With a bounce in my step and a broad smile, I entered the school office.
I enjoyed my interactions with the staff. I was energized and engaged. The two hours flew by.
When I returned to my car, I dialed my husband on the speaker phone. He knew by my voice that I'd had a good day. After the call ended, tears re-appeared. More tears of joy and gratitude. "Lord, I'm thankful You reminded me that my joy can't be stolen by circumstances."
Psalm 28:7

"The Lord is my strength and my shield;

my heart trusts in him,

and he helps me.

My heart leaps for joy, and with my song I praise him."
Sources:
New International Version. https://www.biblegateway.com
Image: neon-expression-joy-sign [public domain pictures]