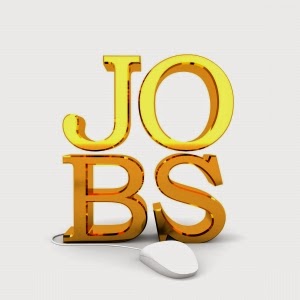 Maybe you've asked yourself, should my teenager get a job? If and when your teenager gets a job is a controversial decision. Many parents don't want their young person to work and focus only on school.
Others expect their teens to work and contribute to the family's income. This has become more of a reality for many families due to the economy.  Others work to save money for college.
Benefits of Working
Working offers many benefits to young people.
They become more financially responsible when it comes to spending "their" money. They can purchase things that are beyond the family budget, such as a car or a stereo system.
They can save for long-term expenses, such as college or a down payment on a car.
They learn how to set priorities, and manage both their money and time more effectively.
Number of Hours
A longitudinal study showed that the number of hours 10th grade and 12th grade high school students work is correlated to their grade point averages.
"The determining factors seem to be the number of hours worked during a week. Students who work less than 13 hours a week in the 10th grade and less than 11 hours a week in the 12th grade perform better than students who do not work but once students exceed the number of hours per week there is a significant drop in their GPA's compared to non-working students." 1
Work Experience
Teens also gain valuable work experience especially if they can find work related to their interests. Many colleges ask applicants to list work experience or volunteering related to the school they're applying to. For example, if your child wants to become a veterinarian, help her locate work with animals. If he's headed towards a medical career, find work in a doctor's office or hospital.
Hidden Costs
There's a hidden cost of your son or daughter not liking their future career upon graduation. It is cost effective to insure your kids like the field they are studying.  I can't tell you how many teachers I know who earned a teaching credential, only to find out within five years of employment, they really don't like kids.
What if he found that out in advance by working in your city's recreation department or in a children's Sunday School class? Getting a job after a college degree and finding out she doesn't like this work is extremely expensive not only financially, but in time and energy as well.
 After Graduation
A final benefit of teens working is that they gain work experiences that will assist them upon college graduation. Since there's so much competition for jobs amongst college graduates, related work experience and volunteering adds to their potential employability. Yes, there are a few disadvantages of teens working, but what they gain towards becoming a responsible adult far outweighs the cons.
Sources:
Quirk, Kimberly J., Timothy Z. Keith, and Jeffery T. Quirk. "Employment During High School and Student Achievement: Longitudinal Analysis of National Data." Journal of Educational Research, 95 (2001).
Image from: www.freeimages.com online-jobs-concept 1417325-m.