Summer is almost here. And with summer comes a flurry of activities. If you're the parent of middle schoolers or high schoolers, they are constantly bombarding you with requests like these: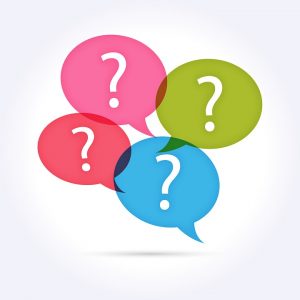 "Can I go to the baseball game with Manual?"
"Can I go shopping with Maria?"
Sound familiar? There's a way to make your life simpler, be better able to answer your adolescents' requests, and help your emerging adults become more responsible.
Transition Responsibility
When your kids are younger, you verify activity details with the other parent(s). When your children enter early adolescence, you can transition this responsibility to them.
Getting Details
We used the 4 Ws and 1 H when our daughters wanted to go somewhere with friends. This placed responsibility on them for getting the activity details so we, as parents, could make an informed decision.
The 4 Ws and 1 H
Here are some questions that your adolescent will find answers to that corresponded to their specific activity. These answers will ultimately help you answer their question, "Can I. . . ?

W1: Who else is going? Who's supervising you?

W2: What will you be doing? What do you need from me?

W3: Where are you going? Include specifics like which lake or which park?

W4: When are you going? When do you need to be there? When will you be done?

1H: How are you getting there? How are you paying for this? How are you getting home?
Quick Learners
It didn't take long for our early adolescent daughters to catch on. We wouldn't give them an answer until we had all the details. When they asked and had incomplete information, we'd mention what we still needed. We'd say something like, "When you know which movie you're seeing and the time, we can make a decision."
Accountability
When you transfer responsibility to your son or daughter, you are also holding them accountable for their plans. You also know what they need from you. Don't be surprised if your answer involves negotiations like, "How about it we take you and Jessica's parents bring you home?"
What about you?
The 4 Ws and the 1H worked well for us. How do you think it could work in your home? How could it make your life easier? What would it teach your soon-to-be adult?
All images from Pixabay.com