We see it all the time in movies, television, books, and social media. Someone points a gun at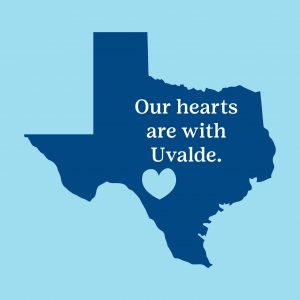 someone and shoots. Often, that is followed by a graphic image of the victim. But what if it happened to you?
You've invited your eighteen-year-old grandson to live in your home since he's been having problems at home. You have high hopes that with your love and attention, you can help him. You know you can provide a safe place free of drugs. You become one of an estimated 2.7 million grandparents in the United States who are raising their grandchildren.1
May 24, 2022, starts off as an ordinary day when suddenly moments of terror occur. Your grandson, Salvador, points a shotgun at your face. You can't imagine what he's doing with a gun aimed at you. You remember the day he was born with pride and joy. He shoots. Directly at your face. He races away in your car. You miraculously get up off the floor and walk to a neighbors' house to get help. You're airlifted to San Antonio and are "still holding on" that night.
No one knows how you, Celia "Sally" Gonzales, 66, survived. All your teeth are shattered, and you can only communicate in writing. You may never be able to speak again. You have four surgeries over five weeks with more in the future. You're transferred to a skilled nursing facility on June 28, 2022.
At some point you're shocked to hear about the massacre at Robb Elementary. Nineteen students and two teachers were killed. Your precious grandson was killed by police. Your grandson's funeral is held while you're hospitalized.
Your life will never be the same. Not physically or emotionally. You will carry your grandson's loss the rest of your life. You will grieve the rest of your life. You will wonder what signs you missed that he could murder children and teachers in cold blood. You will never know how to answer the question, "Why did this happen?"
Your daughter, Natalie Salazar, starts a GoFundMe2 page to cover your medical expenses not covered by insurance. You've received almost half of the 100,000 goal. I identify with this grandmother. I feel led to donate to her expenses. That helps with the financial burden, but not the weight of what happened. No amount of money will erase the pain. You, too, are one of the victims of this heartbreak.
Sources:
1. Taking Care of Yourself While Raising Your Grandchildren
https://www.retireguide.com/guides/self-care-raising-grandchildren/
2. https://www.gofundme.com/f/celia-gonzales
3. https://www.gssne.org/en/our-council/news/2022/Our_hearts_are_with_Uvalde.html
4. Image: Girl Scouts of Southeastern New England