Create Bonds
Another tip to help reduce peer pressure is to create strong bonds with your children long before the adolescent years. With adolescence right around the corner, the school age years are a perfect time for strengthening the bonds you established in early childhood.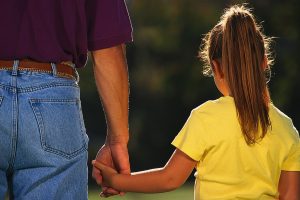 "The strength of a child's relationship with his or her family will directly impact on whether peer pressure will be a productive or destructive influence in the child's life." 1
Family Night
Having a regular family night is one way to spend special time with your children. Let them take turns choosing a fast-food restaurant for dinner or take-out and then play games at home or watch a special movie. If you can't afford to eat dinner out, make a special treat, like caramel popcorn or hot chocolate.
Meals
Eating meals together is one of the best strategies for building relationships. The older children get, the more challenging this becomes. Make it a priority to eat a certain number of meals together each week. It doesn't have to be dinner. It could be a combination of breakfast, lunch and/or dinner times. You may need to juggle schedules and meal times, but the benefits outweigh the challenges. Implementing this tip gets parents on track for helping their school age children reduce negative peer pressure.
Sources:
Adolescent Rebellion Can be Quelled, www.kidsgrowth.com/resources/articledetail
Image: Together_(4739023417) [commons.wikimedia.org]