Are you looking for Christmas books for your children or grandchildren that tell the real meaning of Christmas? I enjoy creating a Christmas Book List for my readers.Last year I only found a few new books I liked.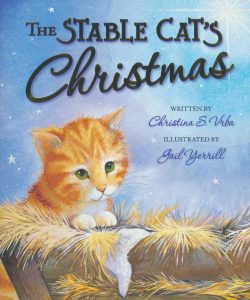 I've loved cats since I was four-years-old so its no surprise I was drawn to The Stable Cat's Christmas. This Christmas story is written from the stable cat's perspective. A number of books feature animals sharing the birth of Jesus from their view but I particularly like this one because it's a kitty. You can't go wrong with that.
You can access the list of Christmas books that features the book's cover, information about the book as well as a brief description of the book. I know you'll enjoy the list with over 35 Christmas books for children.
You can access the list here. http://fromdiaperstodiamonds.com/wp-content/uploads/2017/11/Childrens-Christmas-Books-Updated-Nov-30-2017.pdf